High quality comprehensive Kidney care with Human touch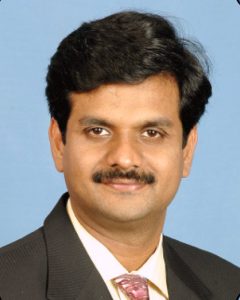 Senior Consultant Nephrologist and Transplant Physician
Highly proficient in dealing with cases of Hematuria or Proteinuria, unrestrained hypertension, cysts in the kidney, kidney stones, and critical kidney failure (Acute Kidney Injury and Chronic Kidney Disease).
Treatment methods also extend to urinary tract infections including complicated and life-threatening Emphysematous Pyelonephritis.
Accomplished in pre-transplant evaluation and post-transplant care in both live and deceased donor transplantations. Also, skilled in performing Percutaneous Renal Biopsies in both native and transplant kidneys.
Has excellent expertise in placing central vascular accesses under ultrasonographic guidance. Experienced in performing SLED and CRRT in hemodynamically compromised patients.
Covid Vaccination progress in India, an interview by HMTV News.